Sponsored by
BOOKINGS ARE NOW CLOSED FOR THIS EVENT
Find out more about how an Apprentice can help your business!
Kingston Maurward College Business Breakfast
7:45 am Friday 30th January 2015
Special guest – Rt Hon Oliver Letwin MP
At Kingston Maurward College
supported by
Dorchester Chamber of Commerce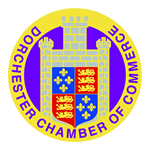 To support Apprenticeship week we are getting in early – come and enjoy one of the College's fabulous breakfasts – a good enough reason to come. And support college students and apprentices who will be organising the event, and be on hand to explain what being an apprentice is like, and how they could help your business.
Whilst enjoying your breakfast you can network with other local businesses, find out about apprenticeships and listen to Oliver Letwin – being mindful of the May 2015 election.
All businesses are invited; you do not have to be a Dorchester Chamber member.
Tickets are an incredible £5 per person for full English or Continental breakfast.
Thanks to Porter Dodson Solicitors and Advisors, Dorchester Chamber of Commerce and Hartley's Accountants for their generosity in supporting this event.
Bookings
Bookings are closed for this event.