Dorchester Chamber 'Special' Inter Member Offer – Free Vulnerability Scan and Report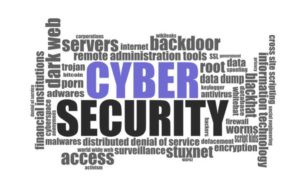 Today's Cyber Security landscape is constantly changing. Any software application that requires patching or enhancement or modification presents a vulnerability. Therefore, it is vital that organisations perform a regular vulnerability assessment to highlight any issues within their IT estate. This is especially important with the current requirements for extended home working during the COVID-19 emergency. Each home worker on a PC, laptop or smartphone presents a potential vulnerability to your business.
Vulnerability scanning has to be performed on a regular basis. It's like brushing your teeth — just because you did it yesterday doesn't mean you don't have to do it today as well. It is paramount that you protect your business and network by assessing your current infrastructure as soon as possible. Cyber criminals will be targeting organisations due to the changes in working circumstances and finding your vulnerabilities.
What does it include? – At your discretion we will scan your externally facing infrastructure and/or your internal infrastructure for all known vulnerabilities. We will then provide a complete report identifying the risks and exposures found and an opportunity to discuss the findings and recommendations.
What is not included? – We do not mitigate any vulnerabilities, we are simply helping you to identify them and you can then decide the course of action you wish to take.
Any potential disruption/downtime? – Our scanning tools are not invasive and will not cause issues with your network or systems.
Blueloop are accredited with Cyber Essentials ISO 2001 and ISO 27001
Blueloop are celebrating our 20th Anniversary this year by providing Chamber Members a free vulnerability scan and report.
Don't delay, please call either Darryn or Julie to arrange on Tel: 01460 271055