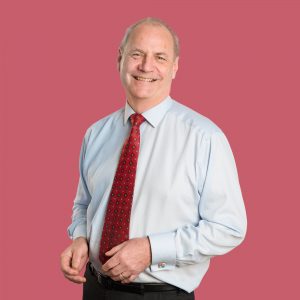 South West legal firm, Battens Solicitors, has been awarded the prestigious Lexcel Accreditation from the Law Society – the representative body for solicitors in England and Wales – for the tenth year in a row.
The accolade shines a light on Battens' consistently impressive approach to helping its clients overcome complex legal matters, and also applauds the firm's own legal practice management.
"The Lexcel accreditation is the legal world's stamp of quality," explained David Stephens, chairman at Battens Solicitors (pictured). "Gaining it for the tenth year running is a fine achievement and one of which we are very proud because it not only recognises that good practice is reflected throughout our firm, but that we provide excellent levels of care and professionalism in our services to our clients. In short, it means we are excelling in every field, and that's good news for both our staff and our clients."
Law Society president, Robert Bourns, said: "Lexcel is our legal practice quality mark that recognises practices that have reached the highest standard in running their business, maintaining consistency in client service and managing risk effectively.  In an increasingly competitive legal services market, it helps to set them apart as being amongst the best.
"I want to thank Battens Solicitors Limited for their commitment to continuous improvement through Lexcel and congratulate them on maintaining accreditation."
Established for over 300 years Battens Solicitors is a full-service, top Legal 500 firm and one of the largest in the South West. It employs more than 150 staff in six regional offices across Yeovil, Sherborne, Dorchester, Weymouth, Bath and London, and has specific expertise across all legal sectors including Property, Construction, Employment, Agriculture, Planning and Family law.