It's that time of year again … or is it!
Dorchester Christmas Cracker

Although there will be no Dorchester Christmas Cracker this year, the event will return in 2021 (Provisional date Sunday 12 December) We intend to make this an all day event with more stalls and entertainment for the whole family. We anticipate closing High East/West Street to create a safe area for vendors to have stalls

We have our own Cracker Facebook Page…
Please visit for regular updates    Like Us on Facebook
Keep an eye on this page and Facebook for details of any amazing things we have planned for Christmas in Dorchester in 2020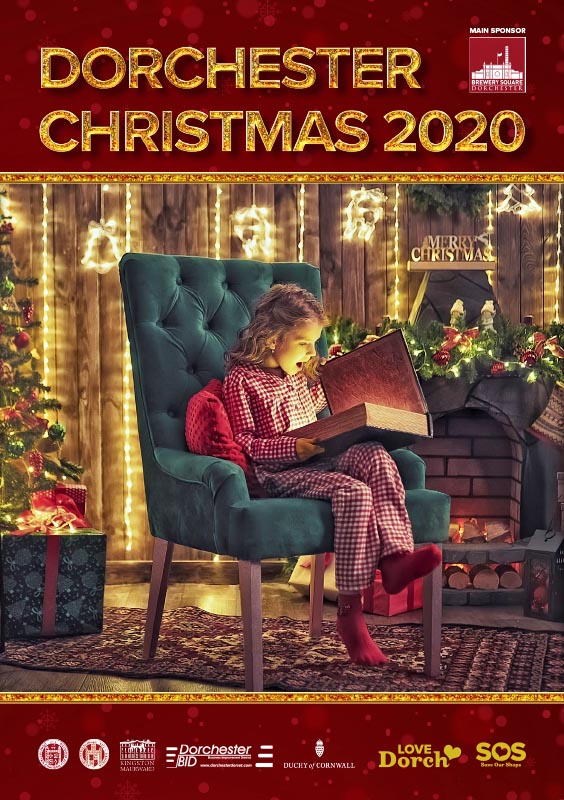 However, Christmas in Dorchester definitely HAS NOT been cancelled.
We've put together the Dorchester Christmas 2020 Magazine in place of the usual Christmas Cracker Programme.
It has messages from key figures in the town and also plans for making this year special as well as details of church services, etc.
The focus is very much on Shopping Local this year.  Not only to keep safe and protect our community from the virus, but also to protect our local businesses.  Spending in local shops keeps the money in the local community.
Think Local – Act Local – Spend Local
Let's hope we get back to a normal Christmas next year, but in the meantime, enjoy the Dorchester Christmas 2020 Magazine and hopefully you will reap the benefits of perhaps a more peaceful Christmas.