Craft Fair in the Corn Exchange
Dorchester Christmas Cracker
Thursday 8 December 2016.
All stalls are now booked for 2016. Information has been sent to the contact email address from the PayPal booking.
If you would like this information sent to another email address please contact  or call 07968 199303.
Please contact Karen if you would like information regarding next year's event.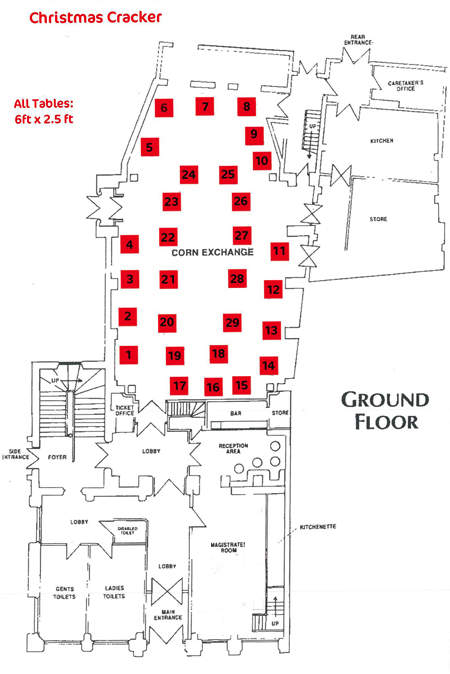 Stand
Book
Stand
Book
No. 1
SOLD
No. 2
SOLD
No. 3
SOLD
No. 4
SOLD
No. 5
SOLD
No. 6
SOLD
No. 7
SOLD
No. 8
SOLD
No. 9
SOLD
No. 10
SOLD
No. 11
SOLD
No. 12
SOLD
No. 13
SOLD
No. 14
SOLD
No. 15
SOLD
No. 16
SOLD
No. 17
SOLD
No. 18
SOLD
No. 19
SOLD
No. 20
SOLD
No. 21
SOLD
No. 22
SOLD
No. 23
SOLD
No. 24
SOLD
No. 25
SOLD
No. 26
SOLD
No. 27
SOLD
No. 28
SOLD
No. 29
SOLD