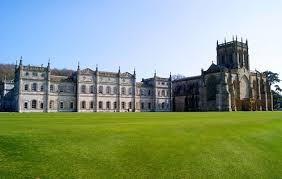 Please join us for an extended networking breakfast on Tuesday, 10th April 2019 from 7.45am to 10.00am at Milton Abbey School, Milton Abbas, Nr Blandford, Dorset, DT11 0DA. 
Dorchester Chamber will be collaborating with Blandford Business Club and inviting not only members but those from the wider business community in North Dorset and surrounding areas to come along and meet the Chamber.

Join members of Dorchester & District Chamber for Business and Blandford Business Club for a networking breakfast followed by an open business morning with extended networking.
We are also able to offer an extended breakfast menu for this event.  Please see below for the various options available.
There will be ample opportunity to showcase your business, display your wares and find out more about what membership involves, the benefits of being part of a thriving chamber of commerce and networking events available as well as one-to-one meetings in our extended session after breakfast.
An attendance list will be circulated prior to the event and attendees will be invited to set up 10 minute meetings with anyone they wish to meet on a one-to-one basis.
This is an ideal opportunity for members and other businesses to get to know each other.
Businesses are invited to display material at the event, provided they take back any excess when they leave.
We'd like to email a list of attendees to all delegates in order to set up one-to-one meetings with anyone that may wish to meet you.  Please advise on booking if you do not want to be included.

There will be an optional tour of the Abbey afterwards.  *Please select the checkbox on the booking form below if you can make the tour.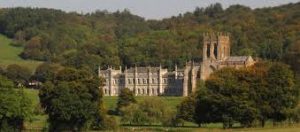 Places are limited for this event, so early booking is recommended.  Places will be allocated on a first-come basis.
Any booking not cancelled by 12pm on Friday, 6th March 2018 will still need to be paid.
A £2 per person surcharge will be payable for all bookings not paid via online booking.
Non-members can attend 2 events to trial before committing to join.
Please ensure names of all attendees are included on your order form along with any special dietary requirements in the notes field.
Breakfast Menu
Continental Cereal
Cereals, yoghurts and fruit

Granola, muesli, Weetabix, bran flakes, cornflakes
Natural yoghurt, fat free mixed fruit yoghurts, dried fruit, nuts and seeds
Platters of sliced fruit, fresh fruit salad
Continental bakery basket
Mini Danish pastries, pain au chocolate, warm croissants, malted brown and white toasted bloomer
Butter, preserves, marmalade, honey
Sandwiches
Simply grilled back bacon or premium pork sausage sandwiches
Mustards, ketchup, brown sauce
English breakfast buffet

Grilled back bacon, local premium pork sausages
grilled tomatoes
sautéed mushrooms
Hash browns
local free range scrambled or fried eggs
toasted white or malted brown bloomer
**Also available/included in the price: Hot and cold beverages – Fresh brewed coffee, English breakfast tea, selection of fruit and herbal teas; Fresh Orange, apple juice, cranberry juice, still or sparkling water
With grateful thanks to our Sponsor:
Please tick the box below if you'd like to go on the optional tour of the Abbey
Bookings
Bookings are closed for this event.