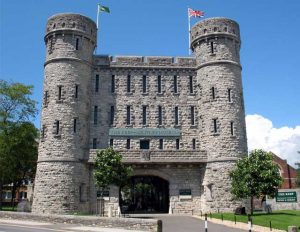 The Executive Committee would like to invite members to attend the Dorchester Chamber for Business Annual AGM on Wednesday, 7th November 2018 from 6:00pm to 7.30pm.
Please support the Chamber and join us at The Keep Military Museum, Barrack Road, Dorchester, Dorset DT1 1RN for the formal proceedings in the library.
Get an update on Chamber Events and ensure you are there to cast your vote to elect members of the 2018 Executive Committee and approve changes to the constitution.
Chris Copson, Curator, will provide a brief presentation after the AGM and reveal the museum's latest prize acquisition – a rare world war 1 painting by a female artist.  Members are welcome to stay and look round the museum aftwerwards.
The Keep Military Museum aims to educate, inspire and to honour the sacrifices made by the members of our Regiments. The displays cover four floors and take you on a 300 year journey through military history.  Each artifact has an amazing story to tell, some will surprise you!

  The evening will also include nibbles and gin tastings provided by local gin producer and member Fordington Gin.

This is a free event for MEMBERS ONLY

Bookings
Bookings are closed for this event.