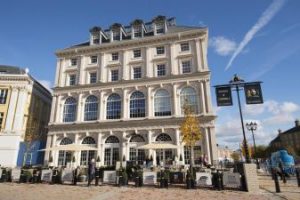 Dorchester Chamber for Business have set up a monthly drop in event where you simply turn up if you can. This is an opportunity to natter, to swap stories and ideas, to mix with people, yes to Network.
We will usually meet on the 1st Monday of every month (except August and January).  The next event will be held on Monday 1 November 2021 at the Duchess of Cornwall, Poundbury.
There is no charge, just come along, buy at the bar and do feel free to bring other business folk, members or not.
The event will move around the town each month to different venues, if you have a favourite do suggest it.
No need to book, just 'drop in' if you can!  We look forward to seeing you.