We are delighted to be able to return to some face-to-face breakfasts in February and are really looking forward to welcoming members to our host venue, the super Kingston Maurward.  The breakfast will be held on Tuesday 8th February 2022 starting at the usual time, 7.45am for breakfast at 8.00 am although we will be there from 7.15am to welcome people as usual.
As it is National Apprenticeship Week we will be finding out from our hosts about their approach to Apprenticeships and how it can benefit both local businesses and the community to employ and train staff locally.
We really hope that as many members as possible will be attending; full Covid secure protocols will be observed and we can all be assured of a superb breakfast to set us up well for the day!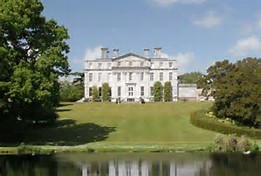 Any booking not cancelled by 12pm on Friday, 4th February 2022 will still need to be paid.
Non-members can attend 1 event to trial before committing to join.
Please ensure names of all attendees are included on your order form along with any special dietary requirements in the notes field.
Bookings
Bookings are closed for this event.