Join us for our monthly networking breakfast on Tuesday 11 October 2022 at 7.45am – 9am 
Our breakfast will be held jointly with Yeovil Chamber and will be at the George Albert Hotel on the A37 between Dorchester and Yeovil, it will be a great opportunity to meet members of another Chamber and extend your networking opportunities
Any booking not cancelled by 12pm on Wednesday, 5 October 2022 will still need to be paid.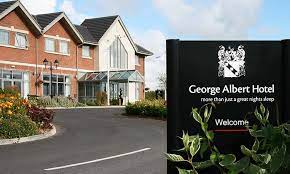 Non-members can attend 1 event to trial before committing to join.
Please ensure names of all attendees are included on your order form along with any special dietary requirements in the notes field – Thankyou!
Bookings must be paid for to confirm attendance.