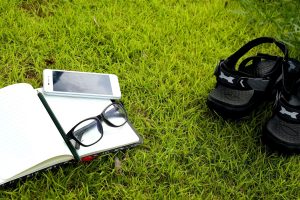 HAVING a good work-life balance benefits everyone, employees are more productive and creative and that's better for business.
This National Work-Life Week (Oct 2-6), Weymouth-based business Rely Ltd, HR & Training, is urging employers and employees to prioritise their work-life balance, making them more productive, creative and avoiding the pitfalls of a 'toxic' environment.
"Having a good work-life balance brings significant benefits to both employer and employee," said Nicky Cooksley, managing director.

"Employees who are refreshed and not subjected to continuing pressures of work will be more creative and productive. Absenteeism due to stress-related matters is also likely to be much lower. This means the workforce will be more productive and invested in the company and that's better for business."
Mrs Cooksley added that HR guidance can help ensure employers understand the legislation surrounding working hours, breaks and rest periods, as well as various options for working including flexi-time and home working.
Signs of a 'toxic' workplace include high absenteeism, high staff turnover, and poor work quality or productivity. So, this National Work-Life Week, what can workplaces and employees do to achieve balance?
Five tips for businesses:
Encourage employees to take at least the minimum lunch break they are entitled to of 20 mins.

Review overtime working and establish if it was really essential, and if likely to be ongoing, consider whether more staff should be recruited.

Make sure employees take their full holiday entitlement.

Avoid disturbing or contacting employees outside of working hours or whilst they are on holiday unless there is an emergency.

Review the company culture towards working hours.
And for their employees. . .

Take at least the minimum lunch break.

Remember to allow for interruptions and unanticipated events when planning tasks for any given workday.

Attach value and importance to spending time with loved ones.

Learn to relax and switch off from work.

Don't check emails or contact work colleagues or clients when on holiday or outside of normal working time.
In the UK, the EU Working Time Directive and Working Time Regulations govern such areas as; entitlement to annual leave, maximum weekly working time – the 48-hour week and daily rest periods. Certain sectors are exempt. For example, the police or the fishing industry. The Working Time Regulations implement the EU Working Time Directive into UK law. Employees can waive their right to working a maximum 48-hour week if they wish.
For more help and advice about Working Time Regulations and advice on helping your employees get a good work-life balance, contact Rely Ltd – HR & Training on 01305 831706 or email . To join the conversation around National Work Life Week use #WorkLifeWeek on social media.