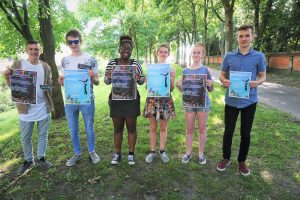 Looking for something exciting and fun to do during the holidays that will suit all ages? If so there are two great FREE events at Maumbury Rings in Dorchester to help get the long summer holidays off to a great start.
Both events are organised and run by the local youth forum Dorchester Youth Extra, which is made up of young volunteers who fundraise throughout the year to pay for them as well as organising other activities and campaigns.
An outdoor cinema
An afternoon of outdoor cinema with a supersized screen which is happening on Saturday the 12th August. The event will celebrate two important birthdays – the 50th anniversary of the release of The Jungle Book which will be shown at 3pm and the 30th anniversary of Dirty Dancing which will play at 6pm. Both films will be shown as original versions and are guaranteed to having you singing, laughing and even dancing along – although re-enactment of Johnny's iconic lift of Baby where she is swept into the air is not recommended!
Between films, the audience will be entertained by the energetic and extremely likable band Mr Jèan who will perform a wide repertoire of foot tapping, smile inducing songs.
There will be a range of delicious food on sale – from homemade chips with toppings to gourmet burgers and hotdogs as well as popcorn, candy floss and ice-cream – in fact everything you need to complete your cinema experience. There will even be a bar for the grown-ups!
The venue, Maumbury Rings (opposite Dorchester Skate Park) is an ancient Roman amphitheater which provides the ideal setting for this wonderful event. Bring your own blanket or deck chair along and make an afternoon of it.
The Anonymous Family Festival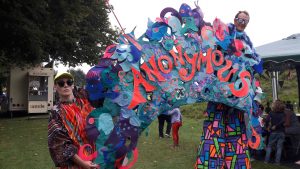 On Saturday the 26th August you are invited to return to the Rings where the now well established Anonymous Family Festival will be taking place from noon-6pm. This event truly offers something for everyone and not only is entrance free but all of the activities are free too. So why not come and spend the day there and try your hand on the scramble wall, see how far you get on the inflatable bungee run, make a giant pom pom, take part in other crafts, learn to DJ, dare to free run, see how long you can last on the rodeo bull or try out some of the other great stuff happening.
Plus there are two stages of music showcasing some of the best young musicians in the South West. Performers this year include Kennedy, Last One Home, Pop Club, Decimal 5, the Snot Rockets and Galaxy Thief – covering a wide range of genres from rap to dance and including pop, funk, folk and rock music – again something for everyone! All of the performers are under 25-years-old too and Anonymous is proud to be supporting new up and coming talent from the area.
As with the cinema event, there will be a range of affordable delicious mouth-watering food on offer as well as quality fresh coffee.
While spaces on the main stage are already filled, there is still the opportunity for any aspiring musicians or other performers to share their talent in the open mic tent – if you would like to find out more just contact Emma Scott, who works for Dorchester Town Council via email
Emma says she is extremely proud of these two events which are organised by young people and supported by Dorchester Town Council.
"At both the Open Air Cinema and Anonymous you will experience a great atmosphere where people of all ages can enjoy a top quality day out in what I believe is one of the best and most historic outdoor venues in the UK. As well as thanking the Town Council and West Dorset District Council for helping to fund these events, thanks must also go to the Big Lottery Celebrations Fund, which this year has helped to pay for the cinema day, without kind donations these events would not be able to go ahead," says Emma.
Don't miss the Love Parade and Live music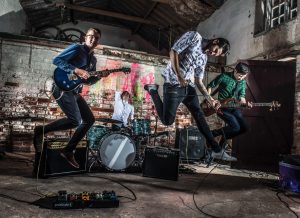 For those who enjoy their outdoor music, there are further events taking place at Maumbury Rings including the Love Parade on Sunday the 27th August and the Live Music Day on Monday 28th August. This well loved local event, hosted by Dorchester Town Council kicks off at 1.30pm and will provide a superb programme of live entertainment culminating in an exciting performance from the A-Listers.
To find out more information about the film event, just go to Facebook and search Open Air Cinema Dorchester. To find out more about the Anonymous Family Festival visit www.anonymousfestival.co.uk