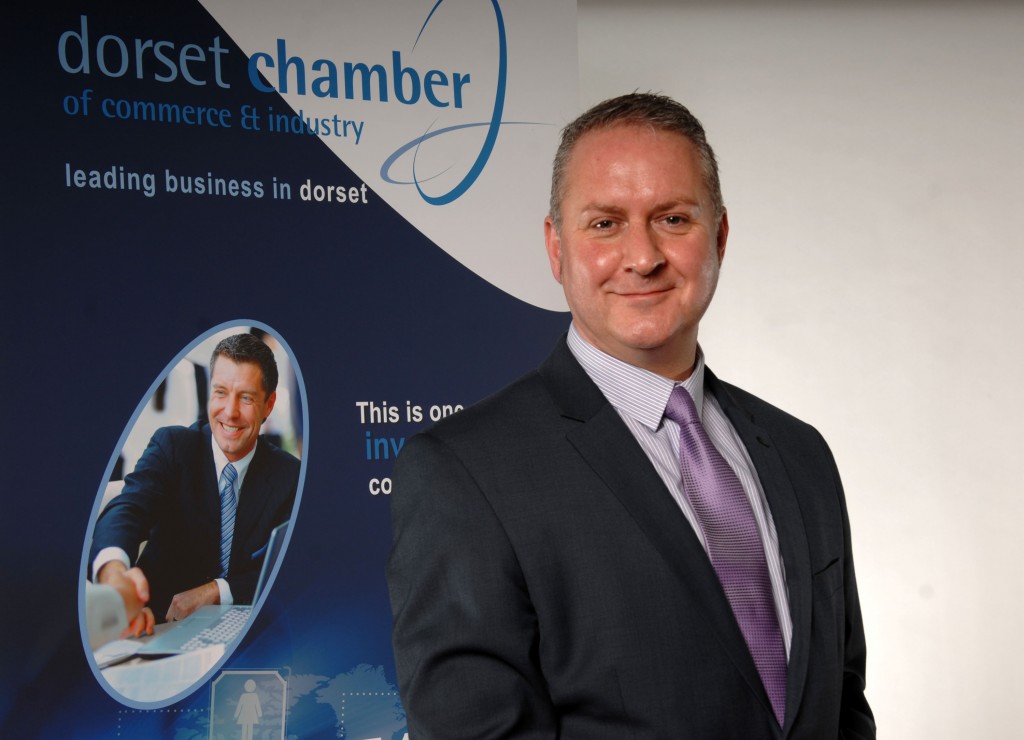 Increased competition and recruitment dilemmas are among the most pressing issues facing businesses, according to the first Dorset Economic Survey.
Dorset Chamber of Commerce and Industry (DCCI) has launched the quarterly questionnaire with backing from the county's Local Enterprise Partnership (LEP).
DCCI, the voice of business in Dorset, has fed the results into the British Chambers of Commerce (BCC) quarterly economic survey and will also use them to pinpoint local concerns.
Ian Girling, DCCI chief executive, said: "The first Dorset Economic Survey was a great success and makes very interesting reading.
"The survey enhances the highly regarded and well established BCC Quarterly Economic Survey with some additional questions that give us a valuable insight in to the issues Dorset businesses face.
"For example, it is clear that it is an employee's market at the moment and businesses are keen to become more competitive.
"This type of information is key to allow DCCI, as the county's leading business support organisation, provide the high quality services which its members require to grow and drive the local economy."
He added: "Our thanks to all of the DCCI members and those of our affiliated chambers who took part in the survey."
The questionnaire for the first three months of 2016 showed that 60% of respondents in Dorset were more concerned about competition than three months ago, followed by taxation, business rates and exchange rates.
Some 60% of those answering had attempted to recruit staff in the past three months and 61% of those answering said that they had experienced difficulties finding suitable staff.
Nine per cent of respondents described the general current economic climate as poor, while 45% said that it was okay, 40% said that it was good and five per cent said that it was strong.
Gaining more customers was top of the list of priorities, followed by raising the profile of a business, then growing the business and recruiting good staff.
DCCI is non-partisan and has a firmly neutral stance on the EU referendum but also polled on the issue to gauge the feeling of members.
Of those surveyed, some 57% said that considering the interests of their business they intended to vote to remain in the EU. Some 33% said that would vote to leave while 10% said that they didn't know.
Some 71% said that they did not need any more information to make their decision and 86% said that they were completely or quite committed to their view.
Ian added: "As a chamber we are a non-partisan organisation and our role is to help our members make an informed decision.
"The poll does not constitute the Chamber's position but we thought it was important to gain an insight into what our members were feeling.
"It was interesting although only a cross section of their views and does not necessarily represent the views of all businesses in Dorset.
"We will be continuing to poll members in the run up to the referendum and providing information although as a chamber we will not take an official position."
DCCI is the only chamber in the county accredited to the BCC. It has more than 800 members representing more than 37,000 employees.
Its affiliated chambers include Weymouth and Portland, Broadstone, Dorchester, Poole, Bridport, Ferndown and Shaftesbury with Swanage due to join soon.
The BCC's national Quarterly Economic Survey – the country's most authoritative private sector business survey – suggested that growth in the UK economy had continued to soften in the first quarter with a static picture overall.
Read the full results of the Quarterly Economic Survey online at www.dcci.co.uk.