Welcome to the first of our Member Mondays.  We are lucky to have a membership that covers such a wide range of businesses, all of them offering valuable products and services to our local community. Some of your fellow members have come forward with gift ideas and information on events and activities on the run up to Christmas.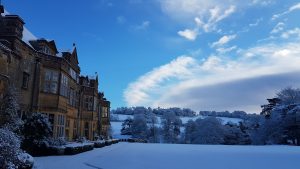 With Christmas fast approaching Minterne House would like to offer all chamber members a Christmas gift that lasts for more than one day! Annual passes make the perfect gift and grant unlimited entry to our stunning gardens allowing its holder to enjoy all the garden has to offer throughout the seasons. From snowdrop season to resplendent Rhododendrons and through to our awe-inspiring autumn colours, there is always a new sight to savour.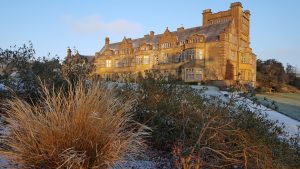 Our annual passes are being offered to Chamber members for a special cost of Family £27.50 for a family pass, and £17.50 for an individual pass. Not only this but purchase now and will we activate the annual pass from the start of the season next year (Feb 1st 2021) so you can make the most of the gardens.
Please contact Maureen at  for further information.
Jordans Jewellers are excited to tell you that you can now shop from the comfort of your home (or office!) if you are finding it difficult to find time to come to the shop.  We have a GREAT NEW ONLINE SHOP which is very easy to use.  You can Click and Collect or we can Send your items to you.  And if the choice is simply too much then why not buy a GIFT VOUCHER!  We are here to help!  www.jordansjewellers.co.uk  Tel 01305 250413.  Merry Christmas
Jordans Jewellers
Tel: 01305 250413
http://www.jordansjewellers.co.uk
www.livewelldorset.co.uk/how-to-guide
The 'How to' guide features:
A clear outline of the simple steps your business can take to improve wellbeing across your workforce.
How to signpost your employees to LiveWell and place free healthy living advice and support at their fingertips.
A directory of all our website tools and free-to-order printed resources.
Access to our online resource hub where you'll find copy & paste blog articles for your intranet, posts & graphics for social media and printable worksheets.
Details of our training programmes and how they can help your employees kickstart healthier habits for life.
Shire Hall Historic Courthouse Museum
Find the perfect gift at Shire Hall Christmas Market. Dec 12th and 13th – FREE ENTRY
Be entertained by the New Hardy Players at Christmas in the Courtroom. Dec 17th and 18th
Have breakfast with with Father Christmas. Dec 22nd and 23rd
Indulge in a festive afternoon tea with fizz. 3rd – 31st of Dec
Head over to our website for our Christmas event details.
Shire Hall – What's On (shirehalldorset.org)
Skills & Learning – Adult Community Education
Give the Gift of Learning this Christmas
We're ready to say goodbye to 2020 and hello to 2021! Are you new year ready?
We're here to help you start the new year with a brand new learning opportunity. Whether you want to learn a new skill, start a new career or find friends and a new passion we are here to help and it doesn't stop there. Spread the joy a new beginning can bring with a loved one and give the gift of learning this Christmas.
For a list of courses visit the website:
https://www.skillsandlearningace.com/
Artisan Bazaar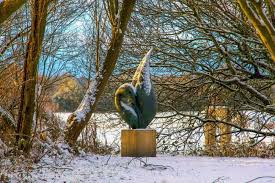 80 artists, makers, and producers will be showcasing their work with a wealth of crafts and artworks on sale
The Café by the Lakes will be OPEN so you can combine this wonderful shopping experience with delicious coffee and cake or a lunch.
OPEN until 23rd DECEMBER
Tuesday to Saturday – 10am to 5pm
Entry to Bazaar is FREE
Entry to the Sculpture Park is by pre-booked tickets.