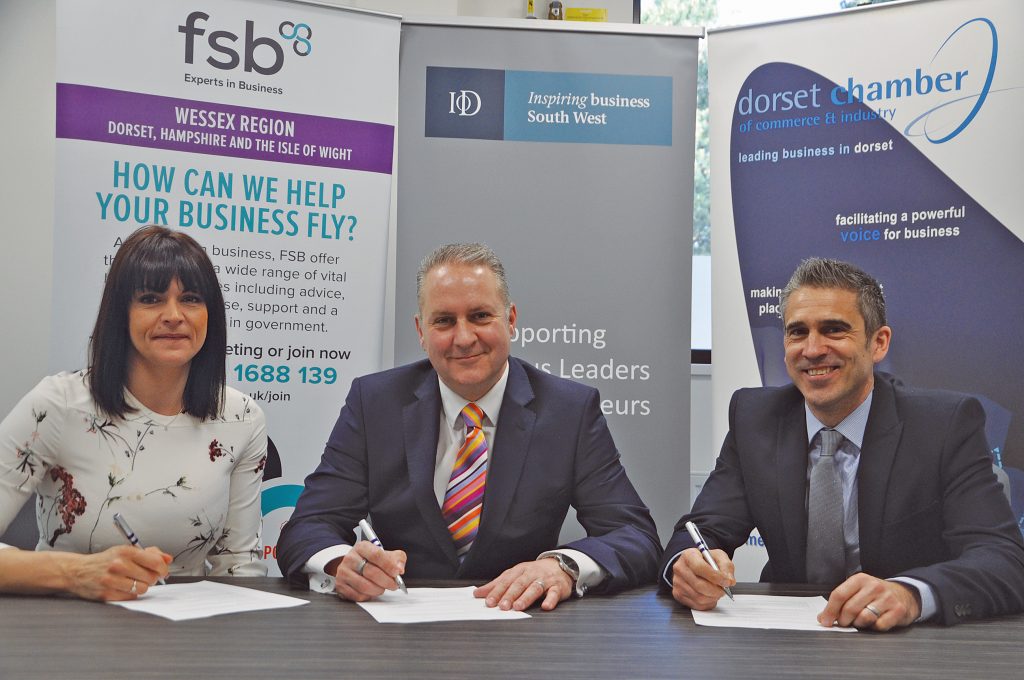 Dorset's leading business groups have launched a new initiative to represent the views of more than 5,000 members countywide.
Dorset Chamber of Commerce and Industry (DCCI), the Federation of Small Businesses (FSB) and the Institute of Directors (IoD) have joined forces to form the Dorset Business Alliance. The aim is to give a collective voice to members – particularly as a single point of contact between the county's business community and the Dorset Local Enterprise Partnership (LEP).
Each organisation retains its own identity and independence under the alliance but will meet the LEP quarterly and with other organisations when appropriate.