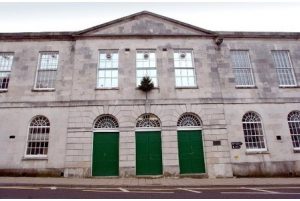 The redevelopment of Shire Hall (right) into a first-class new Historic Courthouse Museum is progressing well with restoration works nearing completion. An exciting programme of events and activities is already underway.
As part of their launch celebrations, the Trust is working with The Gramophones Theatre Company to collect people's memories and stories of Shire Hall. These will then be put together into a live performance held at Shire Hall in February 2018.
So…
If you or someone you know has ever worked at Shire Hall in its former guises as a court, council or union etc, then get in touch. The Trust is also looking for the following story angles:
Perhaps your family has a history here – whichever side of the law. . .
Are you or do you know anyone descending from a Tolpuddle Martyr?
Please contact Anne Brown, Shire Hall Learning Manager, via email: or call 01305 252 405.