In two months' time, the infamous Anonymous Festival will return to Dorchester for its 10th year offering the best music and activities than ever before.
The festival, which celebrates youth music in Dorset will take place, on August 25th in Maumbury Rings from 11am-6pm. As well as free entry, there is something for everyone – so why not spend your day trying out new free activities including craft workshops, parkour, graffiti art or sit back and relax at the open mic café.
This year welcomes the return of the main stage, which will host artists such as the Hyper Vypers, Pizza for Dogs and Dream Phazer, all of which are newcomers to the festival. There will also be the return of bands such as Decimal 5 and The Salt bringing new music to the festival. Alongside the main stage, the Open Mic stage will offer up alternative acts such as Lyd Read, Bella Beney and The Strayhearts.
For the special 10th anniversary surprise, there will be the addition of the Anonymous Busk Stop, here artists and members of the public can pitch up and perform their own music throughout the day.
This is a great opportunity for any local musicians out there to perform their music.This year's event is being organised by the youth forum, Dorchester Youth Extra, in partnership with the Antix Music Network which provides for all things music in Yeovil. Frazer Mitchell from the Antix Music Network says that this will be the best ever Anonymous Festival:
"We have got loads of extra little quirks planned throughout the day, making for a fantastic event for any ages. We are also inviting the skills of the Antix artists, so those that enjoy live music really shouldn't miss this!"
Battle of the Bands
In the meanwhile, if you are local to Dorchester, look out for the multipl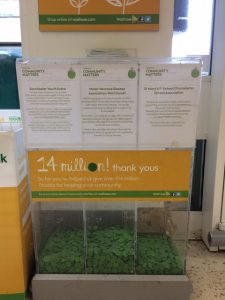 e fundraisers that will be running this year for Anonymous Festival. A Battle of the Bands competition will be occurring at the Corn Exchange on July 25th and the winner will be invited to perform on the main stage at Anonymous.
If you would like to take part in the Battle of the Bands, applications are now open! Just email
. (entry is free and the winner will receive a £50 cash prize).
Flashmob
Also, watch out along Cornhill, as the Flashmob could be returning and check out the Anonymous Festival website for details of bands as they are announced at www.anonymousfestival.co.uk