On Wednesday 15th August 2018,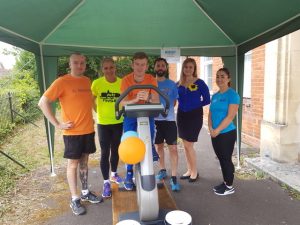 it was National Cycle to Work Day and as a 'spin' on the concept, the Directors and Staff at Blueloop decided to carry out a Sponsored Cycle Ride in aid of St Margaret's Hospice. This challenge follows the successful sponsored Jailbreak for BBC Children in Need over 18 months ago where the team made 'National' coverage and raised over £1500!
LED Leisure very kindly donated the use of a Bike for the day which was very kindly delivered by Talon Engineering to Preston Road, Yeovil. The team started at 8am and kept going throughout the day on a rota until 6pm that evening.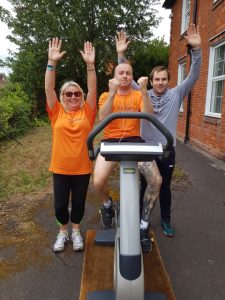 They were delighted to have a visit from Dave Woan, President, Yeovil Chamber, Richard Howes from Kontrolit and Stephanie Charles from LED Leisure who all took part with the team in achieving a spectacular 170 miles, 70 miles above target!
The Blueloop staff are waiting for the final donations but have already raised £280 from the event for St Margaret's Hospice and will shortly be presenting the cheque to the local office.