A free event is being held in Borough Gardens, Dorchester on Sunday the 1st July from noon till 3 pm to celebrate 100 years of suffrage for women. The event will involve music, speeches, displays, activities and refreshments from an aptly named Equaliteas' stall.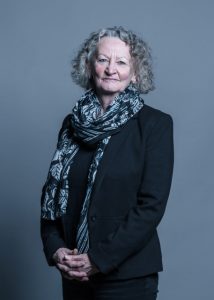 Hot and cold drinks, bacon sandwiches and cakes will be served by the Trefoils (who represent Guiding for adults) supported by some local Women's Institute members.
Baroness Jenny Jones of the Green Party (left) will open the event with an address that will highlight why granting women the vote was such an important step and why it remains relevant today.
Attendees at the event will include local Cllr Stella Jones, who has served on the District Council for a very dedicated and impressive 45 years.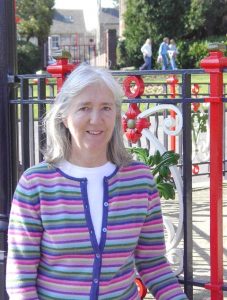 "As a long-serving Councillor, I feel very strongly about the right to vote and the importance of exercising ones vote to help uphold our democracy," says Cllr Jones (right). "Events like these are not only a fun, community-minded way to come together to celebrate important moments in history, but they also remind us that we need to continue to work together to continue to improve society for all."
Award-winning singer, songwriter and musician Louise Jordan will share stories of inspirational women who challenged expectations through original song and storytelling.
There will also be music from Magdalena Atkinson and the Viva Choir.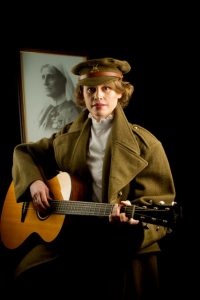 The event is being led by the Dorchester Youth Council and supported by Dorchester Town Council.
Member of the Dorchester Youth Council, Belle Marshall is passionate about equality in society. "The history made by the women's suffrage movement is a legacy that truly inspires me."
This anniversary is celebrated as the vote was a breakthrough for women's democracy, in The Representation of the People Act 1918, where all men over the age of 21 were also first allowed to vote. As with women gaining the vote, the path to being enfranchised, for men who did not own property, had also been a long one.
If anyone has a Suffragette in the family, or any memorabilia, you are welcome to take it along to share. Visitors are welcome to go dressed up as a Suffragette or Suffragist – militant men are welcome too.