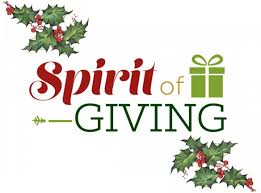 Please give generously by visiting our PayPal donations page
Our first featured charity has been one of the heroes of lockdown and the current crisis, counselling local people that are struggling to cope. More than two-thirds of adults in the UK (69%) report feeling somewhat or very worried about the effect Covid-19 is having on their life, most commonly worry about the future, feeling stressed or anxious and boredom.

Registered Charity No. 1109562
1 Colliton Street – Dorchester – Dorset – DT1 1XH – 01305 259212 – www.dorchestertrust.co.uk
Why do we need funding?
The COVID-19 pandemic resulted in having to close our current centre at Colliton Street. We realised it was extremely important that clients could still access counselling and so needed to move to online or telephone work. We decided to ask clients to pay half of their usual donation for online/phone sessions but this resulted in a great loss in income for the Trust.
It costs us around £1,500 to fund one person's counselling for a year, depending on the client's donation. These costs include counsellor and administrator fees, relevant insurances, office costs and accounting fees. As well as being invaluable help to the recipient, this will also have a far-reaching positive effect on the person's family, friends, workplace and wider community. Now, more than ever, we feel it is essential that those needing counselling or psychotherapy can access it, regardless of their financial situation.
Please contact Kate Hooper via if you would like further information.
Summary of our work
We believe that everyone needing counselling or psychotherapy should be able to access help regardless of their financial situation. Since 2005, we have provided long-term, low-cost therapy to people living in Dorchester and the surrounding areas who are unable to afford private treatment which can cost as much as £70 per hourly session.
What is the need we are addressing and why is it important?
1 in 4 people across the UK are affected by mental health problems including depression, anxiety and suicidal thoughts. As I am sure you are aware, this has only been made worse by the uncertainty and stress caused by the COVID-19 crisis. The results of mental illness can be devastating and have a huge impact on the sufferer's life including relationship breakdowns, physical health problems, crime, self-harm and suicide. The number of people suffering from mental health problems equates to 16 million people across the country. Of these 16 million, only 2 million receive the therapy treatment they need. (source: www.mind.org.uk). This lack of treatment can be due to many factors with financial barriers often being a key one.
West Dorset is a rural community with a high incidence of mental health and social problems, particularly in the Weymouth and Portland areas, with many unwaged or on a low income. Nine areas within the borough of Weymouth and Portland are within the top 20% most deprived nationally for multiple deprivation (2015).
The NHS offers counselling but very often this involves a long wait and limited sessions. We fund up to a whole year of counselling which is often required for people to fully deal with more complex issues. Our impact is broad and improves the lives not only of the client but also their family, friends, employer and the wider community.
How do we address this need?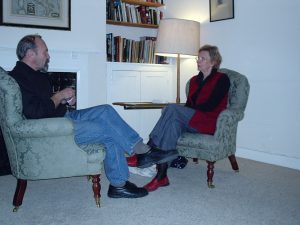 We provide local counsellors with 'top up' funding so that they can take on clients in desperate need of help but who would otherwise be unable to afford to pay for treatment. Very often, counsellors would love to support these people but are unable to because of the financial implications of less income for themselves as a result of reduced fees. We fund up to a year of weekly counselling sessions and clients pay what they can realistically afford, starting from just £5 per session. We then top up the remaining amount so that counsellors receive £30 per session. We aim to be flexible in terms of allowing for changes in circumstances and allow clients to reduce the donation in a crisis or if they are really struggling financially.
We are a very unique service in terms of what we do and the length of time we enable clients to receive treatment for. We feel this is essential as it can often take a long time to work through the issues affecting a client which can often be deep-rooted and complex.
Our counsellors
We have a strict set of criteria which counsellors applying to the fund must fulfil in order to ensure high quality counselling from reliable and experienced counsellors. These are:
Accreditation from The British Association of Counselling and Psychotherapy, The British Psychoanalytic Council or the UK Council for Psychotherapy.
A previous commitment to offering low-cost counselling
That they live within 25 miles of Dorchester (this may be extended in future)
Proof of their professional insurance and executor.
We have seven counsellors engaged with the scheme and some of their comments on the importance of this work are:
"This opportunity has been a life line to my client as access to support has been completely unachievable otherwise." 
"I feel passionately that counselling should be accessible to everyone, and not just those who can afford the normal fees for a session.  Unfortunately, most counselling available on the NHS is short term so this scheme means that I am able to work on a longer-term basis with people who may be struggling financially as well as emotionally."
Impact and outcomes
Since 2005, our impact on the lives of the people we have helped is immense. In the last 15 years, we have helped well over 400 local people to explore and address issues at the root of their mental health problems and therefore to live their lives fully again. This benefits not only the client but also their families, friends, employers, colleagues and the wider community. We offer clients a way of receiving the help they need, in a reasonable time-frame and in an affordable way.
We measure our success in two ways: from client testimonials/ feedback and via the Clinical Outcomes in Routine Evaluation (CORE) system. A selection of comments received by clients is given below and we feel these really highlight the impact our work can have:
'I feel the service is amazing and has saved my life. My therapist has saved me. I owe everything to her.'
'I cannot get over how free I feel in my life; how good it is to enjoy life properly at last.'
'No-one, throughout my whole life has helped me as much as [my counsellor at DTCP] has.'
Please give generously by visiting our PayPal donations page