Businesses are being urged to sign up for the first international conference of its kind being held in Dorset to open up trade with China.
The inaugural 'China: Embracing Innovation' event is being held on August 29 with a day-long programme including sound practical advice about doing business in the world's most populous country. Business leaders, civic figures and international experts from the Dorset, the UK and China will be speaking during the event at the Hilton in Bournemouth.
It comes as the Department for International Trade encourages business to take advantage of China's Belt and Road Initiative (BRI) to open up 21st Century 'Silk Routes' to the country. Bournemouth Borough Council is sponsoring the flagship conference to allow delegates and businesses to attend free of charge.
Topics for discussion will include identifying new markets, the actual process of trading, culture, protecting intellectual property, logistics, supply chains, entrepreneurialism and innovation, key issues and opportunities.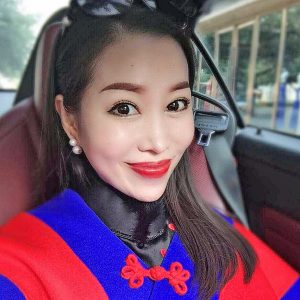 Among the keynote speakers are Bournemouth West MP Conor Burns and Lydia Xinyun Jiang (right), who is a former China Entrepreneurs Outstanding Woman of the Year winner. Others experts include Prof Richard Li-Hua, who is President of the China Association for Management of Technology (CAMOT), Prof Gao Xudong of Tsinghua University and Prof Ting Wang, who is Vice-President of Outlook China. The line-up also features Henley Business School Vice-Dean Dr Yinshan Tang, managing director of global creative agency Crowd Jamie Sergeant and Jamie Shaw, who is the China market business advisor for the South West.
According to the Department for International Trade, there was a 13.8 per cent increase in total trade between the UK and China in 2017 – up to £67billion. China has a population of about 1.384billion people. Sponsors of the conference also include Dorset Chamber of Commerce and Industry, PKF Francis Clark, Digital Storm and Camot.
Tickets are free, with a booking fee of £15. Places are open to all interested businesses and organisations. For more details and tickets visit https://china2018.uk/ and use #China2018UK on social media.