Rebecca Bevins HR Consultancy has put together some useful advice on reducing the economic impact to businesses in the current climate.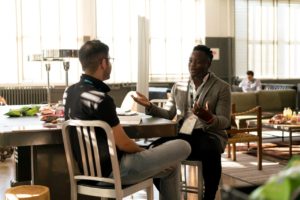 The general theme we are hearing is that employers want to do the right thing and ideally not put their valued employees through any hardship… but the reality is that if they fail to act now, their business may not survive despite the chancellors rescue measures.
If your business is in a similar situation, here are some remedies that you might be able to consider:
Speak to your employees, explain the situation and that measures for reducing hours of work such as, using up holidays, taking unpaid leave or short term sabbaticals, need to be explored.  Ask for their thoughts, ideas and suggestions.
Try and collectively reach a solution that is realistic for the majority if not for all.
Check your contracts of employment and see if it will allow you to temporarily "lay off" employees until volume of demand for your services resume.  Employees will receive a statutory sum of money during this time and the aim is to return to work.
Short-time working, again check your contracts of employment to see if they allow for this, if you have it, it will allow you to reduce employees working hours or days per week, and pay is reduced accordingly.
If you operate a zero hours contract, depending on the wording of the contract you may be able to reduce hours offered dramatically.
Consider any other overheads that could be reduced within the business.
If already, the business has identified a need for redundancies, using the consultation process, potentially consider reduction of hours or pay in order to minimise job losses.  Also, explore voluntary redundancies.
Don't forget all of the above considerations must be approached carefully.