RESCHEDULED FROM FEBRUARY  (Previously cancelled due to adverse weather)

Please join us for an Exclusive Evening with Dippy on Wednesday, 28th February 2018 from 6pm to 8pm at the Dorset County Museum.
On Tour with Dippy
As Dippy – Britain's most famous Jurassic age dinosaur – leaves the Natural history museum after more than 100 years it is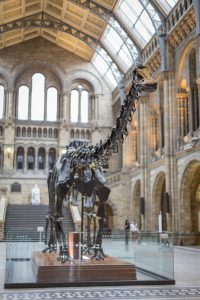 particularly fitting that his first stop should be on the Jurassic Coast – the birthplace of palaeontology. 
'On tour with Dippy' has been designed to encourage those outside of the capital to take a natural history adventure and experience the awe-inspiring might of 'Dippy' in person and to learn a little more about these creatures who walked  Dorset's Jurassic coast over 150 million years ago.
Dorchester Chamber for Business, Weymouth & Portland Chamber of Commerce, Dorset Chamber of Commerce & Industry and Weymouth College are collaborating to put on a special Jurassic Coast Skills Development Business Reception.  It will offer a great opportunity to talk with fellow business leaders and local education providers whilst experiencing a unique and private view of 'Dippy on Tour' at Dorset County Museum.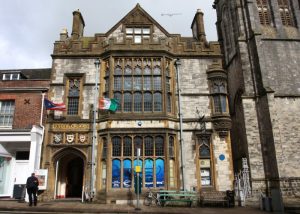 Growing and developing our local workforce – encouraging them to remain within Dorset and to continue to enhance and develop their skills as they progress through employment – remains one of the most important areas for all businesses based and operating within our area.  
The partnership between business and education in facilitating this growth and development – whether at school leaver, higher education leaver, apprenticeship, on-the-job training, adult returner or retrainer level – should be at the core of all our employment strategies whether short, medium or long-term.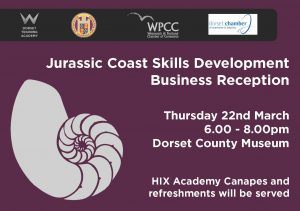 This event supports Dorchester Chamber's ongoing Retain/Retrain/Focus Campaign and Apprenticeship Week

HIX Academy Canapes and refreshments will be served.
*This event is exclusive to Chamber members and their guests and a limited number of places are available.  Tickets will be allocated on a first-come basis.  We regret the event is unsuitable for children.

Pay-on-the day will incur a £2 per person surcharge and places not cancelled before mid-day on 23rd February will need to be paid in full.
Bookings
Bookings are closed for this event.