Join us for a networking breakfast at beautiful Kingston Maurward College on Tuesday 10 October 0745-0900.
This is an ideal opportunity for members and other businesses to get to know each other.  Guests welcome!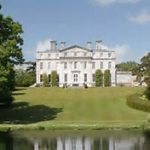 This event is sponsored by Tim Chappell – Health and Medical Insurance specialist who has high functioning ASD guiding individuals/companies

towards the most appropriate Health and Wellbeing Medical Insurance to suit their needs. A specialist in providing quality Private Medical Insurance for any individual, couple family or business in the U.K. This is carried out by a Not For Profit Provident Association. Also available are Dental Plans, General Cash Plans for Health Screening, A & E attendance and for Glasses plus much more.
Tim works with and for Anna Russell who is the Appointed Representative of the WPA HealthCare Practice Plc. Speak to Tim on  07739 643569
Any booking not cancelled by 12pm on Friday, 6 October 2023 will still need to be paid.
Non-members can attend 1 event to trial before committing to join.
Please ensure names of all attendees are included on your order form along with any special dietary requirements in the notes field.
Bookings
Bookings are closed for this event.