Our November breakfast is a collaboration with Dorchester Town Council, and will be a special extended breakfast to showcase local charitable and 'not for profit' organisations. This is a good opportunity to find out more about local good causes and perhaps support one or more with a Xmas donation or choose one to be your chosen charity in 2019.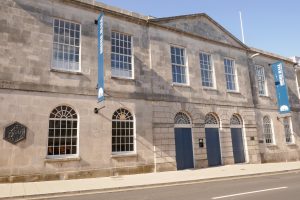 Please join us at the Shire Hall Historic Courthouse Museum, High West Street, Dorchester, Dorset DT1 1UY on Tuesday, 19th November 2019 from 7.45am to 9.30am.
Dorchester Chamber for Business is collaborating with Dorchester Town Council to provide a platform for local third-sector organisations to showcase what they do and connect with the local business community.
Each organisation will provide a 2-minute presentation and literature will be available to help you get to know more about these groups set up to benefit people that live in the Dorchester and surrounding areas. They provide a support-framework for local people in need and work diligently behind the scenes, often on a shoe-string. Many of them exist to protect those in our community against poverty and economic exclusion – All of them are financially stretched.
Perhaps your business is looking for a worthy cause to offer a Xmas donation or to support as a chosen charity in 2020 – this breakfast may help you decide. Some of the organisations selected are seeking funding for specific local projects, of which you may be unaware.
The organisations taking part are as follows:
**The breakfast aims to be informative and not to put pressure on members to donate to a specific cause.
Places are limited for this event, so early booking is recommended. Places will be allocated on a first-come basis.
Any booking not cancelled by 12pm on Wednesday, 13th November 2019 will still need to be paid.
A £2 per person surcharge will be payable for all bookings not paid via online booking.
Non-members can attend 2 events to trial before committing to join.
Please ensure names of all attendees are included on your order form along with any special dietary requirements in the notes field.
With grateful thanks to our Sponsor:
Bookings
Bookings are closed for this event.