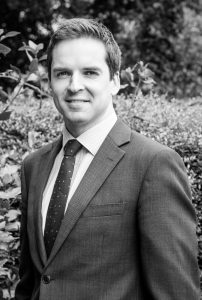 This year has seen spectacular growth for local solicitors Pardoes with the addition of its fourteenth new staff member, James Cleveland, who joins as an Associate and Head of Commercial Property.
James brings a wealth of experience, having worked previously for a well known City of London solicitors and a highly regarded Exeter law firm. Having gained a first-class degree in English at the Manchester Metropolitan University – where he was a keen basketball player – James went on to gain a 2:1 in Law at the University of Law.
Commenting on his appointment, Guy Adams, Pardoes Managing Partner said: "We are enjoying a very successful 2017 and I am delighted to welcome James as our new Head of Commercial Property.
"This is an exciting development at a time when the expansion at Hinckley Point is bringing lots of new opportunities for commercial property in Bridgwater and further afield in Somerset. James's experience in property development, options, conditional contracts and strategic land agreements will be invaluable to both existing and new clients."
Delighted to be joining Pardoes, James Cleveland said his appointment is an exciting new opportunity in an area where significant growth and opportunities are likely to arise as Hinckley Point comes online. "I am looking forward to helping clients benefit from these potential opportunities."