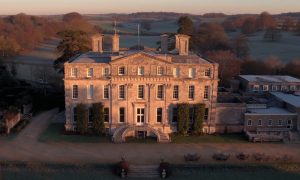 The Governing Body of Kingston Maurward College is currently looking for new members to bring new expertise and a fresh perspective to the College.
There are immediate vacancies and the board will also be losing experienced members over the next couple of years due to their terms of office coming to an end.
About the role
Governors are crucial to the future direction of the College and the different perspectives they bring are invaluable to the management team, staff and students.
The role on the Board involves:
Working with the College to make decisions on the overall direction of the organisation and work with the senior management team to set policies, targets, development plans, financial controls and promote continuous improvement
Ensuring that, as a corporation, they themselves are equipped to deal with the changing face of education
Responsibility for appointing the senior management team at the College
Making sure that the College provides for all students.
Governors work as a team, deciding on things jointly and sharing responsibilities for the decisions they make. The college currently has approximately 3,000 students enrolled, including 850 16-18 year olds in Further Education, 370 Apprentices and 100 Higher Education students. The estate also supports the learning of over 300 pupils aged 14-16 at the Dorset Studio School.
Kingston Maurward's main higher education partners are the Royal Agricultural University, Bournemouth University and Royal Veterinary College. We also work closely in partnership with Plymouth University. The focus of our provision is vocational education and training, taking into account local skills needs, progression to Higher Education, further training opportunities and the 14-19 strategy.
If you are interested in applying further details can be found at www.kmc.ac.uk/role-of-governor/ or contact Vanessa Gifford at Kingston Maurward on 01305 215170 if you would like to discuss further.