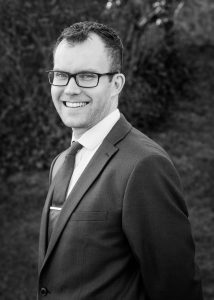 Originally from the Bride Valley and educated in Bridport at Sir John Colefox School, Adam Hillier has joined the rapidly expanding Pardoes Solicitors in their Bridport office.
Adam, a solicitor specialising in Wills, Powers of Attorney and Estate Administration, is well known having practiced in the town for the past seven years. He is also an ardent marathon runner who has raised thousands of pounds for charity.
Bhavani Hogarty, partner at Pardoes, said he was delighted to welcome him to the team. "We are pleased to be able to strengthen both our team and our local connections with the arrival of Adam.
"While recognising the importance of local knowledge, we are also proud of our roots in the community with our five offices spread across Dorset and Somerset," said Bhavani. He added that they were also delighted to have another marathon runner to join the four others at Pardoes.