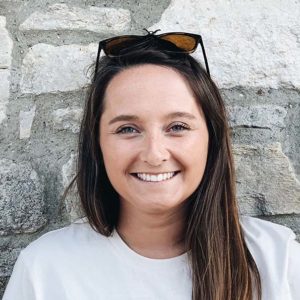 Our very own Executive member, Rosie Lees of the Embroidery Barn is using her skills to create face masks for front line volunteers and encourages you to get your sewing machines out to help with the initiative.  See and listen to what Rosie has to say here
The Masks4All project which involves a co-ordinated effort from Dorchester Town Council, Bonjour Café and the Embroidery Barn, who are creating packs for people to sew up facemasks at home.
The masks will then be collected up again and distributed to people still working in the community/exposed to the virus and we also aim to get them to people living at home with symptoms of the virus and those looking after them.
These facemasks are not intended to replace medical masks for healthcare professionals and others most at risk of the virus who we hope are still able to access them – although if they do struggle with supply of medical masks, we definitely want to help them out as an emergency measure.
Rosie has donated some material for the masks and has had sponsorship from Dorchester Town Council and Dorchester Chamber for Business
60 packs have been created so far which equals 300 masks being made.
They need another £500 to produce the next batch of masks.  Please contact Emma Scott on if you'd like to sponsor this project.
Here's the latest video