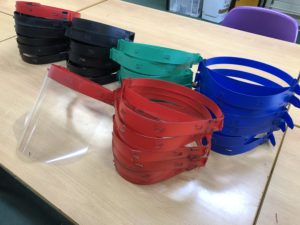 Milton Abbey School is producing PPE for front line health workers.  They have already produced over 100 visors but need help with sourcing the following materials that they need to make more.  Can you or your network help with that?
A4 Acetate (ideally 200 or more microns) (1 sheet per mask)
Polypropylene sheet (similiar to the one in this link)

A sheet this size would make approximately 15 masks.  Flat rather than rolled, if possible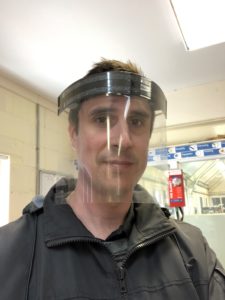 Simon in the Design Tech department has been creating and supplying these fantastic 'home-made' face masks/visors for local healthcare workers, for the local GP surgery, the county hospital and also a Covid-19 specific clinic which is being set up in Dorchester.
So far he has  made about 85 masks, with another 20 to come tomorrow. We are now out of the two materials we need, to make the coloured headband version shown below:
The materials are proving hard to source online as demand grows for PPE.
The school could collect the materials if anyone is able to supply (and are happy of course to pay for these materials).
Please email if you are able to help.