Discover three incredible museums on one unforgettable night. On Friday 27th October from 5pm – 9pm, you can visit Dorset Museum, the Keep Military Museum and Shire Hall Museum with just one ticket!
Museums After Dark is a unique event organised by the three museums. Visitors can discover Dorchester's fascinating history whilst exploring three of the best museums in the South West.
Each museum will be hosting its own unique activity for the evening: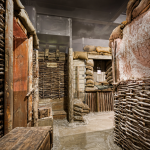 Keep Military Museum Mannequins
Tour the galleries of the Keep Military Museum after dark, when the Museum's mannequins come to life! See if you can track down the runaway mannequins whilst exploring the Victorian Barracks building by night.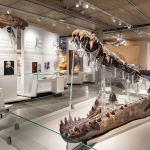 Dorset Museum Ghostbusters
Enjoy an evening of gothic fun at Dorset Museum as characters come alive! Meet the Museum's friendly ghosts and ghouls whilst discovering curious objects and spooky surprises!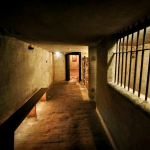 Torchlight Tours at Shire Hall Museum
Experience Shire Hall Museum in a whole new light! Come down and explore historic cells under the cover of darkness with Shire Hall's torchlight tours, especially for Museums After Dark!
Ticket details are here: Eventbrite.  
With around 100 members any business in Dorset with less than 30 employees can join Dorchester Chamber for business for £60p/a (no VAT).