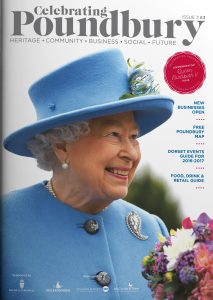 Celebrating Poundbury magazine has teamed up with the web gurus at Key Multimedia to bring businesses in Poundbury and DCFB members a series of social-media masterclasses. There are lots of businesses here that vary immensely in their social networking skills, so we can all learn from each other to help drive customers to your website and also physical footfall through your door.
Following the introductory masterclass last year, we are now offering a programme of events which specialise in Twitter, Facebook, Instagram and online marketing. This series of workshops will be available to Chamber members and Poundbury businesses at just £10 person to cover costs for the evening.
Masterclass dates as follows:
Thursday 23rd February: Twitter workshop
Thursday 27th April: Facebook and Instagram
Thursday 22 June: Improving your SEO and online marketing/responding to ratings and reviews
We welcome you and your colleagues along and hope together we can all benefit this year by working together online. Due to numbers we are limiting the course to 15 people, but if there is a sufficient demand we can look at putting on further workshops or moving to a bigger location.
Please limit the number of staff from each business to 2.
The lovely Emma at Bonjour is offering coffee, teas and cake as refreshments.
For further details contact Miriam Phillips at Celebrating Poundbury by emailing or call 01305 534155.