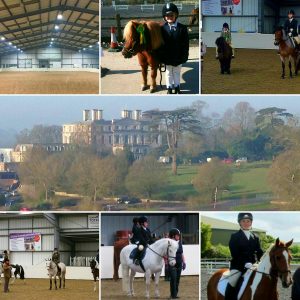 Kingston Maurward College is holding an Easter Open Show on 17 April. The event is being planned and run by a group of students in Level 3 and Level 4 Equine Management as part of their course.
As a part of the unit, students need to find local businesses and companies to sponsor the show. The sponsorship will provide fund-raising for the college's budget and offer a great advertisement opportunity for local businesses in the form of banners, leaflets and announcements at the show.
There are more than 30 classes planned for both horses and dogs, including fun Easter classes. A similar show, run last year by a previous cohort of students, was a huge success – attracting over 200 competitors. Kingston Maurward aims to make this year's Easter Monday show equally successful and create a large, family-friendly event.
For sponsorship opportunities download the Class list and see if there are any classes you would like to sponsor. Sponsorship of multiple classes or a block of classes is welcome.
To sponsor a class or for more details please contact Anna Zarb (the unit leader) via email at or call her on 01305 215218.Sponsorship Easter Show class list – Kingston Mauward