Accomplished prope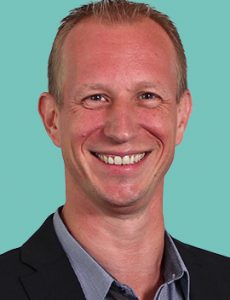 rty lawyer, Stuart Roxborough, has joined Battens Solicitors, one of the South West's largest top 500 legal firms.
Stuart – who has 26 years of experience in the industry – first cut his teeth in residential conveyancing aged just 16, when he joined sole practitioner John Tillotson, in Stockton on Tees.
"I spent the next seven and a half years with John training and developing my skills, before moving to a larger firm," explains Stuart. "I relocated to the South West, but still travel back up North every so often to have coffee with John."
His extensive career has seen him become a specialist in residential and commercial property transactions, working in both law firms and as an in-house solicitor for property developers such as Barratt's and McInerney Homes, where he dealt with multimillion land buys and developments.
Not one to shy away from challenging property transactions, Stuart describes himself as a "Generalist Specialist" in his field. "This means I not only act on traditional residential house transactions," he explains, "but I also advise clients on more 'out of the ordinary' matters, such as splitting a garden into two for a proposed development."
Stuart also advises on option agreements and overages to protect clients' future investments. He joins Battens' property team from FDC Law and hopes his expertise will allow the firm to expand further into Yeovil, Bath and the surrounding areas.
"We are pleased to welcome Stuart to Battens Solicitors," said Jill Cochrane, Director and Head of Residential Property at Battens Solicitors. "He brings with him a wealth of experience in both residential and commercial property which enriches our existing team and will help us meet the growing client demands for advice on both traditional and alternative property matters."