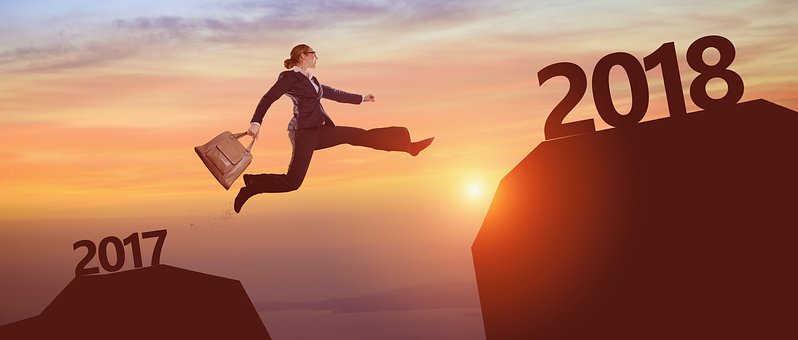 Dorchester Chamber set the tone for a positive new year with its first Networking Breakfast of 2018, which attracted more than 50 members.
The event, sponsored by Wessex FM, included a welcome from our new President, Steve Farnham plus a talk from David Pitfield and Dawn Crossingham of the Dorset Growth Hub, outlining their free services for new as well as existing business owners.

All-in-all it's a positive start to 2018. But remember the key to success is to set achievable goals for your business this year, avoid setting too many as this can be overwhelming and inhibit your progress.
Forthcoming events
Thursday, 25th January (6:30-8:30pm): Don't miss Burns Night Social Evening on at the VW Garage, Heritage of Dorchester, near Lidl.  Everyone attending will be invited to enter a free prize draw to win a new Volkswagen T-Roc for a weekend.  The T-Roc is a compact SUV and a new edition to the Volkswagen range.
There will be Burns Night entertainment from Tatterdemalion (no dancing required but toe-tapping may be spontaneous).  Price just £5 to include a simple buffet.  Refreshments will be provided by Brewhouse & Kitchen. It will be a great opportunity to meet in a less formal setting – Open to non-members so spread the word – The more the merrier.
To book your place visit: www.dorchesterchamber.co.uk/events/burns-night-social-evening
Tuesday 13th February  (7.45-9am): Our February Breakfast at Carluccios, which is sponsored by Blueberry Wealth. The main speaker will be Alistair Chisholm of the Dorchester Heritage Joint Committee.
To book a place visit: www.dorchesterchamber.co.uk/events/february-breakfast-2