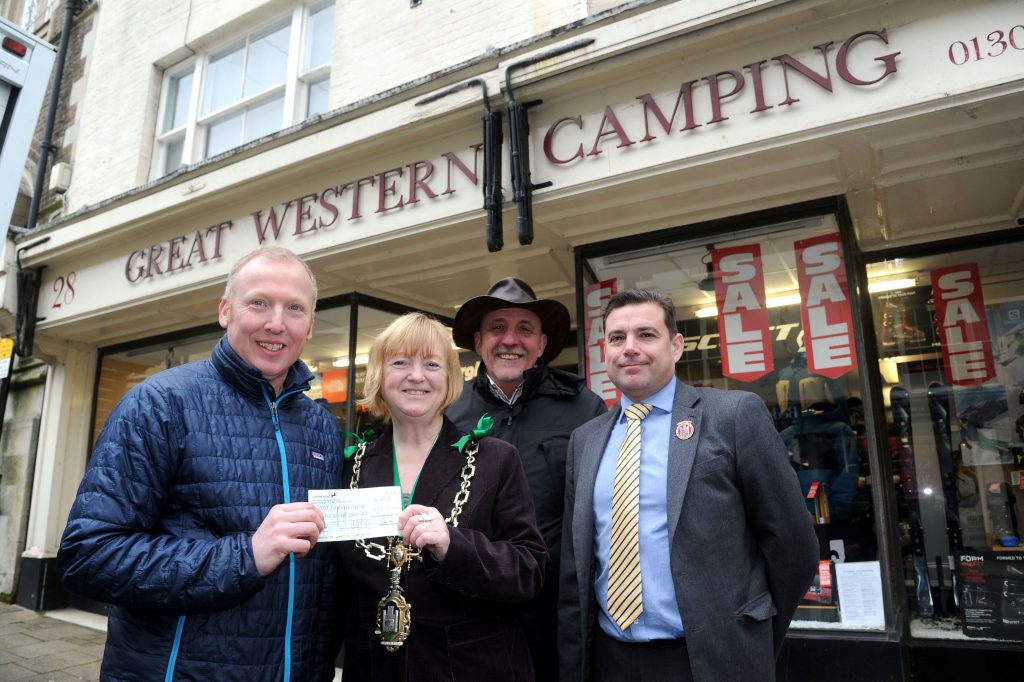 Congratulations to Great Western Camping in High East Street, which has won the best dressed Christmas window display competition organised jointly by Dorchester Chamber and Dorchester BID.
The £100 prize (£50 each from Dorchester Chamber and Dorchester BID), was presented to owner Mark Evans by Dorchester Mayor, Cllr Susie Hosford.
Steve Farnham, President of Dorchester Chamber for Business and John Fiori, Chair of Dorchester Bid (pictured left) also attended the presentation.
Mark was thrilled because his wife Kirsty had constructed the window, adding that they were delighted that their efforts had been recognised and appreciated.
"It was great to see the effort made by so many of our local shops in dressing their windows for Christmas.

"The standard of entries was high and it was a difficult decision for the judges, but we felt that the window at Great Western Camping was the best this year. Kirsty and Mark make a great effort with their window each year and I am delighted that the prize has gone to one of our long established, independent retailers, who all make Dorchester the unique and vibrant place that it is," said Steve Farnham.
The competition is one of several strategies to drive more business into Dorchester, which is fast becoming a thriving town.