Age UK North, South & West Dorset
Charity Number: 1142519     https://www.ageuk.org.uk/northsouthwestdorset/
Age UK NSWD, Rowan Cottage, 4 Prince of Wales Road, Dorchester, DT1 1PW – Tel: 01305 269444

Age UK NSWD is a local charity supporting older people in Dorchester & the surrounding area to live fulfilling and active lives. We provide a wide range of services and activities thanks to the ongoing support of the local community through the money and time given by our donors and volunteers.
The very real threat to older people from coronavirus is well known. Our research tells us that living with this fear, day in and day out, has placed enormous strain on even the most resilient of the older population. The necessary, but painful social distancing from family and friends, and the withdrawal of the services and activities on which many rely has only increased these feelings of isolation and anxiety.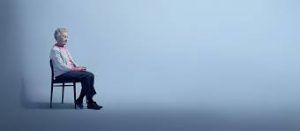 This time of year, is always hard for older people. Cold weather and shorter days make it difficult to stay connected to others – and many face difficulties meeting winter heating bills. But, at the close of what has been, for many, a terrifying and isolating year, older people are looking ahead to a Christmas like no other in living memory.
Now, more than ever, no one should have no one. We cannot let older people suffer alone.
Not this year. Not ever. We are here to help and can be contacted by phone or by email:  Age UK North, South & West Dorset: 01305 269444  Email: .
CASE STUDIES
Sylvia – Case Study Age UK NSWD
Susan – Age UK NSWD Case Study

Sign Up for the AgeUK NSWD newsletter > Here
To find out more and donate, please click here to visit our November Good Causes.