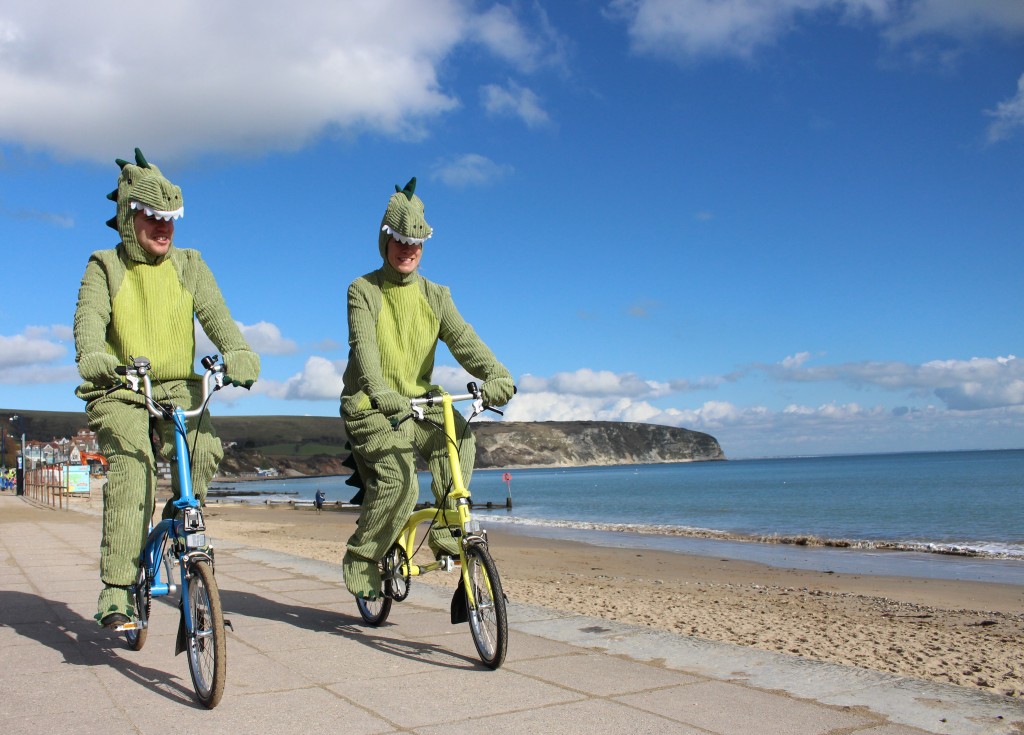 Workplaces across Dorset are encouraging staff to get cycling in March as part of the 'Love to Ride Momentum' Spring Cycling Promotion.
Starting Monday 14 March and running until 29 March, the "Love to Ride Momentum" Spring Promo is calling on businesses and individuals working in Dorset to get involved, and all it takes is 10 minutes!
Brought to you by the Business Travel Network, the promo aims to encourage everyone working in Dorset, regardless of experience or fitness to discover the benefits of cycling. All you have to do is register and log a 10 minute bike ride for a chance to win some fabulous prizes, including a Brompton bike, sponsored by Pedals Cycle Centre in Ferndown, and three lots of 'Pizza and a pint for two' vouchers sponsored by The Stable.
There are also 30 one year British Cycling memberships, two Fit Bits, and two Camel Packs up for grabs. Every cycle ride more than ten minutes counts. The winners will be selected at random from three categories:
Overall – anyone can win
Current riders – people who already ride a bike
New riders – those who have not ridden a bike for 12 months or more.
Riders can also enter into a photo competition – all you have to do is send a photo from your ride, be it funny, silly or beautiful. Prize for best photo is pizza and a pint for two at The Stable restaurant, either in Weymouth or Poole.
Cllr Peter Finney, Cabinet member for Environment at Dorset County Council, said:
"Whether you're cycling to and from work, socially with friends or at the weekend for leisure, encourage others to join you, and remember to log your ride online to be in with a chance to win a prize.

"It's not about who can cycle the most miles, but about taking part and discovering the benefits of cycling. A bike is a tremendous, efficient means of transportation, not only will it save you travelling costs, but it will also make you healthier and happier."
How to take part:
Register on the website – it's free
Ride a bike anywhere, anytime for 10 minutes during the promotion period
Record your ride on the website
If you're an enthusiastic cyclist and want to help us promote the Love to Ride challenge in your workplace, let us know!
To register your ride, go to: www.lovetoride.net/momentum
Photo competition: Using #Momentum6 you can either:
Upload you photo to the Love to Ride Momentum website www.lovetoride.net/momentum
Tweet @BTN_Dorset
Facebook: www.favebook.com/BusinessTravelNetwork
If you are taking a photo make sure it reaches the Business Travel Network by 29 March.