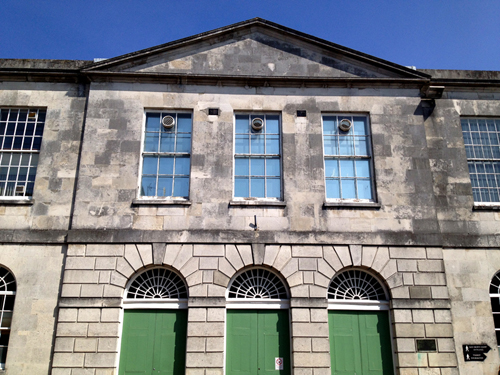 The Shire Hall is an 18th century, Grade I listed building that used to be the County Court for Dorset, and is the place where the Tolpuddle Martyrs were tried and convicted in 1834. As such, it is a significant place in the history of the Labour and civil rights movement.
Having been used for many decades as Council offices, the Hall is currently being redeveloped, with funding from the Heritage Lottery fund and West Dorset District Council, to become a major heritage centre, due to open in November 2017.
Visitors will be able to tour the building and, through the fabric of the original cells and courtroom, will learn about the history of the justice system, the story of the Tolpuddle Martyrs and their place in the history of the labour movement. Alongside this, there will be a rolling programme of events and exhibitions on related topics.
As part of this development, the Shire Hall Trust is calling for expressions of interest from local businesses that might be interested in running the Shire Hall Café as a licenced concession.
The café space is 111m2, which will include a kitchen area. The space will seat around 35 covers. The Shire Hall itself is expected to attract 26,000 visitors in its first year of operation.
To find out more about this opportunity, please contact Anna Bright, Shire Hall General Manager, on , or on 07813 109353.