Delicious homemade cakes and fresh coffee were on the agenda when Employ My Ability opened the Walled Garden, to showcase the amazing work they do with students who have learning disabilities and special educational needs. Students were on hand to give tours of the facilities and services offered and there was plenty of information available on the courses provided and student success stories.
Employ My Ability is based at both The Walled Garden in Moreton – which is situated between Dorchester and Wareham – and  at Thorngrove Garden Centre, Gillingham. These unique settings host onsite catering and horticulture facilities that help students with special educational needs and disabilities (SEND) to gain skills, expertise and confidence.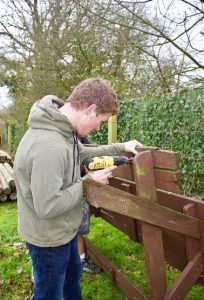 Students have the opportunity to study for qualification from entry level up to GCSEs and BTECs. They provide courses in English, Maths, Science and ICT alongside vocational courses in:
Hospitality and Catering
Horticulture
Land Management
Retail and Animal Studies
Work Skills and Personal Progress.
The skills taught are put straight into practice within The Walled Garden's ornamental gardens, kitchen gardens, Dovecote Café, Folly Campsite, the Garden Shop, gifts and plants sales and our small animal park.
Employ My Ability also owns the Thorngrove Garden Centre in Gillingham, Dorset where students have further opportunity to improve their knowledge of horticulture, retail and catering.
Following the Employ My Ability Curriculum, students have access to a wide variety of extracurricular activities. Students are encouraged to interact with customers which help them develop essential social and communication skills. The students complete tasks that are relevant, worthwhile and have real outcomes for their individual development.
Offering vocational qualifications alongside "in-house" work-experience, the aim is to create real-life opportunities for students to be employed in the local community Students have personal timetables and work alongside tutors who are industry professionals to develop an understandin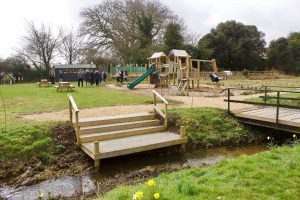 g of the required skills needed in a workplace.
Employ My Ability is in its third year of providing training and is currently supporting its current students to access external work experience placements and into the workplace.  We have students working with the National Trust, Harry's Bar, Wyvale Garden Centre and Costa Coffee. Other students have gone on to mainstream FE colleges to gain further qualifications. Students also have paid weekend and holiday jobs within the EMA businesses.
"I would personally say this environment was made to measure. Although leaving school and transitioning was something I was naturally anxious about, Harry soon settled into EMA within a very short period of time. Staff are extremely supportive of the students and needs are quickly identified. A careful bespoke support package is put in place for each student. Harry has been attending EMA for approximately seven months with transforming results, he has built wonderful new friendships with students and members of staff who always support him positively." – From a parent/carer.
If you would like to find out more about Employ My Ability contact their team and they'll be able to advise you.