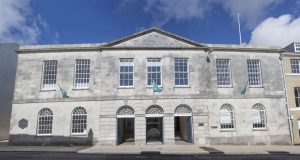 Shire Hall Historic Courthouse Museum is set to open on May 1st – and to celebrate, the first paying visitor will get a year's worth of free coffee.
The new museum on High West Street will use interactive technology to take visitors of all ages on a journey from cells to dock – walking in the footsteps of the people whose lives were changed, or even ended, by their experiences at Shire Hall. Each visit will be different as there are different stories to follow. The museum has been designed to be accessible to all and features innovative lifts and guides for visitors.
Shire Hall will feature exhibitions around the theme of 'justice for all' and will look at how protests like the US Civil Rights Movement changed the world.
Free coffee for a year
To celebrate the opening, the first paying museum visitor through the door on the opening day will get free coffee for a year in the new cafe, while the next 99 people into the museum on May 1 will get a free coffee on the day.
Shire Hall is working with Kingston Maurward College, which will be running the new cafe.
How will it help the local community?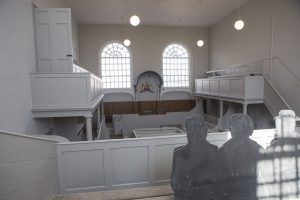 The new museum is a registered charity, run by the Shire Hall Trust. Thanks to a £1.5m grant from the Heritage Lottery Fund and match-funding from West Dorset District Council, the museum, including the Georgian Assize courtroom, has been restored to its former glory.
Over 350 people, from builders to historians to exhibition designers have worked together to transform this building. The restoration has created 6 new permanent jobs and put over £3 million into the local economy by using local contractors and firms. It has also created volunteering opportunities for more than 100 local people.
The building first opened in 1797 and served as the courthouse and county hall for Dorset. It was famously where the Tolpuddle Martyrs were tried and sentenced to seven years transportation in 1834.
How are the final preparations coming along?
Director at Shire Hall Historic Courthouse Museum, Anna Bright, said the team were making the final preparations ahead of the opening, including training up 110 volunteers.
"We are so looking forward to opening this beautiful historic building to the public," said Anna. "So much hard work has gone into the planning and restoration and we can't wait for people to be able to come in and experience these amazing stories for themselves."
She added that the Trust and staff had been overwhelmed by the support shown by the local community, through the number of volunteers who had come forward to help and the kind messages they had received on social media.
For more information visit www.shirehalldorset.org, find the team on Facebook @DorsetShireHall and on Twitter @ShireHallDorset. Entry will be £8.50 for an adult, £4.50 for a child and £20 for a family.