There's still time to get discounted tickets and end summer in true Dorset style
Cattle are being washed and blow dried, sheep are being trimmed, pigs are being prepped. Giant vegetables are being heaved into place. Cakes are being baked. Tractors polished. Thousands of metres of marquees are popping up just outside of Dorchester as a greenfield site is transformed into a rural spectacular.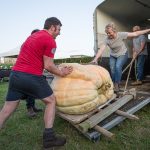 It's the countdown to Dorset's biggest rural celebration – the Dorset County Show. This year looks set to be jam-packed with a host of exciting new attractions as well as new layout to help make the visitor experience even more enjoyable.
New attractions include the world's largest monster trucks revving in with spectacular car-crushing stunts. There's also the Dorset Axemen who will be thrilling crowds with their fast and furious wood cutting demonstrations in the new woodland area.  Mounted pony club games and Shetland pony racing feature for the first time in the new Hill Top Ring. In the new Heavy Horse Village, visitors will be treated to demonstrations enjoying a chance to get up close with beautiful shires.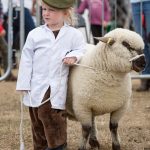 If heritage crafts are your hobby, you won't want to miss the new Crafters' Avenue featuring displays of weaving, hurdling and more from Dorset's finest craftspeople. A huge new Food and Drink Area will boast the best of British with a particular focus on Dorset produce. You won't go hungry! There's plenty of new picnic areas and pitstops plus live music and a funfair.
Show Organiser James Cox said: "The final countdown to the Show is so exciting. From our small team during winter to over 400 incredible people, mostly volunteers working hard to make the County Show happen. A green field site is transformed in just three weeks into a rural city."
Rural pursuits are at the heart of this Show which has been showing Dorset agriculture, country and rural life for well over 100 years. Always a firm favourite is the traditional spectacle of champion livestock from all over the country competing to be crowned Best in Show.
Visitors can enjoy close-up milking demos, sheep shearing displays, gun dogs in action and falconry. There's bees, rabbits, poultry, show-jumping, thrilling scurry racing and elegant carriage driving. A huge homecraft marquee will welcome exhibits of sewing to cooking plus a massive horticultural and floral tent.
James Cox added: "The Show has a fresh look with us keeping our tradition alive while welcoming some new attractions. This year each ticket tier except the gate price has been lower than last year."
There's still time to take advantage of discounted tickets before the gates open on Saturday 2nd September. Show week advance prices are £21.00, ending on Friday 1st September. Gate price is £23.
Book via the easy-to-use Dorset County Show website  www.dorsetcountyshow.co.uk
With over 100 members any business in Dorset with less than 30 employees can join Dorchester Chamber for business for £60p/a (no VAT).