Positive Steps Charity and Employ My Ability raise over £3,500 for the Nkhoma Hospital Solar Project
The Nkhoma Hospital Solar Project has been launched by Employ My Ability,
an educational enterprise for students with special educational needs and Dorset based charity, Positive Steps Charity.
Over £3,500 was raised at their launch event at The Walled Garden Moreton, Dorset.
Employ My Ability and Positive Steps are looking to raise £100,000 to provide solar-powered electricity to Nkhoma Hospital, Malawi, a hospital they have close connections with. This will double the number of essential operations and lifesaving activities that are carried out and will make an outstanding impact within the hospital and the Nkhoma community for many years to come.
To date, Positive S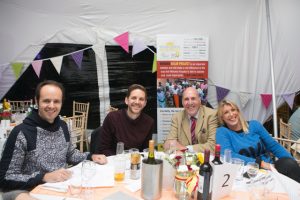 teps Charity, with Support from Employ My Ability has raised over £45,000 which has been used to provide medical healthcare and assistance to the people of Nkhoma Hospital and the surrounding area in
central Malawi.
Daniel Chimutu, Medical Doctor at Nkhoma Hospital commented:
"Let me wish you well for the Nkhoma Hospital solar project you have embarked. It's my prayer and hope that you will achieve your goal and make Nkhoma Hospital be in light again and all services will run again without power interruptions"
Over 120 guests joined the 'Nkhoma Hospital Solar Project' launch event, being entertained by The Bridport Big Band, plus, two nationally acclaimed comedians, Jo Coffey and Andrew White.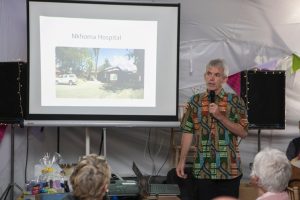 Local businesses also came together to support the project by donating towards the silent auction; Health & Beauty Express, The Spa at Summer Lodge Hotel, Jurassic Jet Ski Tours, Weymouth Bay Rib Charter, Heritage Automotive, Amelia Rose Bespoke Beauty, Morrish & Banham Wine Merchant, Nostara, Alice May, The Walled Garden Moreton, Stems Florist, Bliss Food Co., The Highbrow Clinic Aesthetics, Margo and Mya, BlueLoop, Gill Donnell Smith, The New Inn, Boutique in a Bus, Plaza Cinema, Fordington Gin, Belle Modelle, Ducks On The Wall, Swanage Railway and The Octagon Theatre.
This is a really exciting initiative and will make a real difference to the way that Nkhoma Hospital is able to operate and, most importantly, it will save lives.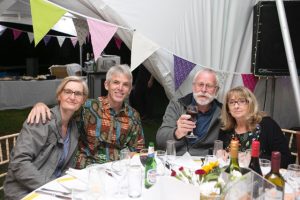 If you would like to find out more about the Nkhoma Hospital Solar Project visit;