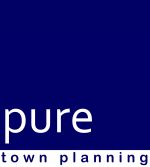 Long Business Description
Pure Town Planning
We are a town planning consultancy specialising in securing Planning Permission, Planning Consent, Planning Approval… whatever you wish to call it. Our main aim is to prepare, submit and manage applications and deliver planning approvals for our clients.
We regularly assist homeowners with altering all types and sizes of domestic extensions, granny annexes and advising them on their permitted development rights. We know the planning process can be pretty daunting so we provide clear and realistic advice from the outset which they can trust but won't cost the earth. We assist numerous property developers (both large and small) who rely on our honest advice and who use us because of our fantastic record of success. They benefit from our good relationships with a number of local authorities. Not only do we want to obtain the best possible planning approval but we want to do it as swiftly, hassle-free and cost effectively as possible. We offer a 'win it or bin it' service to all new and existing clients which is a confidential, free of charge site appraisal where we provide realistic planning advice on the development potential of that site. We also work closely with Businesses. Whether that be change of use applications, extension to opening hours, new shopfront and signage applications or assisting them with any enforcement issues. We have a wealth of knowledge on all aspects of commercial planning. Lastly, architects; Since the outset we have worked closely with architects, assisting with Design and Access Statements, jumping when tricky issues arise in order to try and negotiate a solution.
Why Choose Pure Town Planning?
We are proactive, pragmatic and problem-solving. We also keep up-to-date with the ever-evolving field of town planning both nationally and locally in the south. Our approach and knowledge can give our clients an edge and turn a potential refusal around to an approval.
See our website www.puretownplanning.co.uk for the latest up-to-date briefing notes, recent planning approvals and bulletins on changes in the planning world.
Send Message to listing owner