Oakes Insure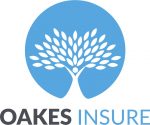 Business Name:
Oakes Insure
Long Business Description:
Oakes Insure are a seamless, effortless, Paperless Insurance broker covering mainly the whole of Dorset but in reality we can provide Insurance anywhere in the UK.
We provide a personal broker service which primarily finds Insurance solutions for business and property owners who are looking to transfer their risk and sleep better at night knowing that should the worst happen they have access to a company that prides themselves on dealing on their clients behalf and not that of the Insurance Company. Communication and keeping our clients updated are our highest priority in the event of claims. There are many ways you can speak to us, phone, email, twitter, Facebook Messenger, Whatsapp, LinkedIn.
In case of emergencies we talk to our clients early morning, evenings or weekends if needed. We can also arrange appointments to see business owners when it suits them early or late if that is your working pattern.
We have large National companies on our books and with these clients they are more than pleased to shout from the rooftops that we have saved them thousands and thousands in premiums. We usually reduce premiums the most when working with companies whom pay more than £10000 a year or have a turnover of £1million or over. We will consider looking at saving any business money though. We do not do it at the expense of providing necessary cover though and our Senior Broker Craig Oakes is Cert CII qualified and has over 20 years Insurance Broking experience.
We also have access to one of the largest Insurer networks in the World "Willis" and 300 Insurers to work with through our parent company Gauntlet Risk Management Ltd who are chartered in their own right.
If you have been with the same Insurance Broker for years and years and each year when you are sent your renewal you just continue on, don't, This year make a call to Oakes Insure and get an alternative. An hour of your time could be a saving enough to take a holiday and you'll be able to relax knowing that your business will be completely covered.
We look forward to working with you.
Send Message to listing owner