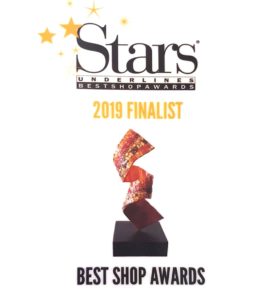 Chamber members, Mirari Lingerie Ltd, have been selected as a finalist of Stars: UNDERLINES BEST SHOP AWARDS 2019 in at least one of the 12 categories of shop, store and e-store.
Proprietor, Sarah Ryan, is delighted with the news. "We are very excited about this and have been shortlisted from over 450 nominations."
The Mirari team have been invited to attend the awards ceremony at the Cafe de Paris in London on 14th November 2019.