Rebecca Bevins HR Consultancy is running a series of management training courses over the next few months.
Stepping Up – A Guide to Managing and Supervising Others is designed to give managers/supervisors the key skills they need within their roles. There will be a focus on the fundamental communication skills required to be a successful manager as well as different management styles and their uses. The course is on 1 April, 09.30-16.00 and is ideal for any supervisor or line manager who wants to develop their people management knowledge and skills, as well as those taking their first step into line management.
Easter Egg & Employment Law – Get ready for April is on 7 April, 10.00-12.00 and is free to attend. During the session you will hear about some of the key cases and changes to be ready for in April 2020 and  those still on the horizon.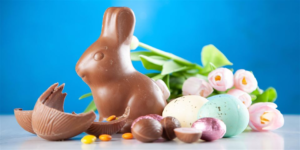 Management Development Programme – 12 Month Course starts on 24 September and is an opportunity to develop supervisors, team leaders and trainee managers into your leaders of the future. Delegates get invited to one group session per month and has support from a trainer and their fellow delegates in between sessions.
The course covers topics including effective working relationships, leadership skills and presentation skills.
All courses are held at Rebecca Bevins HR Consultancy and more information and events can be booked at Eventbrite.