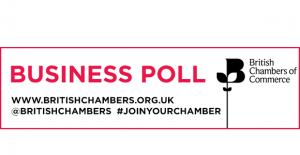 A competitive business taxation system is critical to the UK's long-term economic prospects, but how well is the UK's tax system meeting your business needs?
In this short poll, the British Chambers of Commerce (BCC) ask where the burden of UK taxation impacts your business, how your business is reacting to forthcoming changes and your experience with HMRC.
In 2017, BCC received more than 30,000 responses from businesses to their surveys. Your voice is essential to helping the BCC shape policy at the very highest levels of Government. To do this, they need to gather the strongest possible evidence base from UK businesses.
Five minutes of your time gives your Chamber – and the British Chambers of Commerce team at Westminster – the real-world business input they need to stand up for your interests.